Why Biryani is the First Choice Cuisine For Weddings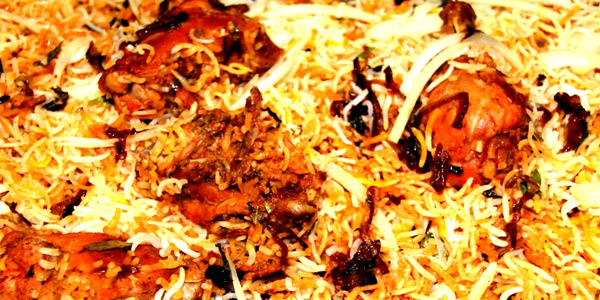 The decades have passed since biryani was first introduced to the menu of wedding receptions. Since then it is always the first choice cuisine of any event whether it be Wedding, Milaad, Get togethers, picnics etc..
There are many reasons that organizers and hosts prefer biryani over any other cuisine, and if in case of multiple dishes, biryani still remains on top and is highly relished by the guests.
Shahi Cuisine
Many people believe that Biryani was invented in Mughalai Kitchen and was the all time favorite dish of Mughal emperors Aurengzeb and Akbar.
Trademark Dish
Biryani have somehow became the trademark dish for the events. If you dare to opt it out from your menu, you might not get any appreciation at all.
The Pleasant Smell
Biryani remains on top again if we talk about the pleasant smell of cuisines. However qorma which was previously a must have dish of receptions but later it got replaced by Chicken Karahi & Chicken Handi, Qorma also have a very appealing and mouth watering smell.
Tradition
Many families have a tradition of their own particular style biryani which they prefer to serve in their events. Sindhi Biryani is on top of them all followed by Bombay Biryani, Beef, Mutton, Calcutta, Hyderbadi biryani and Tikka biryani.
Some even prefer vegetable biryani just to be a bit more secular.
National Dish
Many may disagree, but biryani is one of the national dishes of Pakistan and hence justifying its significance. However its most recipes are India oriented that is why most of the biryani dishes are named after Indian like Bombay, Hyderabad, Calcutta, Lucknow Biryani etc..